Welcome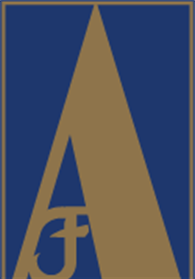 Academy Financial, Inc. is a financial services firm that specializes in developing innovative concepts for wealth creation and preservation. Academy Financial is comprised of a number of advisors with over 100 years of combined industry experience, a team of associate planners, and a dedicated support staff which includes professionals who provide advanced estate and tax reduction solutions, and a Chartered Financial Analyst (CFA) for the development of creative investment strategies.
We focus on the complex financial planning needs of business owners, executives, retirees, and affluent individuals. Academy Financial's cross disciplinary approach allows us to identify and build holistic plans for our clients from a legal, tax, investment, business, and retirement perspective. Academy Financial, Inc. is committed to providing exceptional service to our clients and offering comprehensive financial plans, wealth management services, estate planning strategies, business succession strategies, retirement, and investment planning.
Academy Financial's advisors are independent and have an open architecture approach. Our Broker Dealer is Lincoln Financial Advisors Corp. (LFA), a Fortune 500 company. Many of our advisors are members of The Resource Group, a group of the top planners within Lincoln Financial Advisors.